---
May 20 | 2021
The European Investment Bank (EIB) has approved €340 million in financing for water and renewable energy in Africa.
This article was supplied by our media partner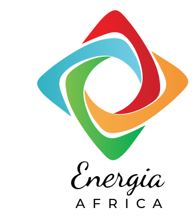 Loans are intended for the construction of sustainable infrastructure in Mali, Chad, Guinea, Malawi and Comoros. A large part of the funding is designed for the electricity interconnection between Guinea and Mali, worth 300 million euros with the construction of a 225 kV double-circuit alternating current power line, with a length of approximately 714 km, between the city of Sanankoroba in Mali and that of Nzérékoré in Guinea (via Fomi in Guinea).
This project is part of the West African Electric Power Exchange System (WAPP) of the Economic Community of West African States (ECOWAS).
Part of the EIB financing is dedicated to the supply of drinking water in Malawi, a country where 4 million people do not have access to drinking water, according to the United States Agency for International Development (USAID).
At Future Energy Series: Africa, you can book 1-2-1 meetings with Development Finance Banks, Private Equity funds and project finances to discover more about the financing of the Energy Transition. If this sounds of interest,
apply to attend FESA 2021 today
.
To stay up to date with the latest clean energy industry news and event developments,
sign up to our newsletter
.