---
May 25 | 2021
In South Africa, Nedbank announced Thursday that it will stop funding new thermal coal mines from 2025.
This article was supplied by our media partner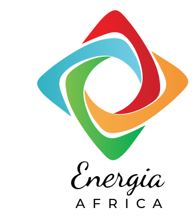 Nedbank also wants to reduce, with immediate effect, the direct funding allocated to new oil and gas exploration projects. The bank does not want to have any direct links with activities related to fossil fuels by 2045.
Mike Davis, the chief financial officer of Nedbank, said the bank has a solid track record of leading the change needed to tackle climate change. "Banks play a central role in driving sustainable socio-economic development for the benefit of all stakeholders, directing capital where it is most needed. Nedbank's financing choices can be used to accelerate the transition to a net-zero economy and help build climate resilience through the financing of adaptation measures".
Nedbank further pledged not to finance new thermal coal mines, regardless of jurisdiction, effective January 1, 2025. Nedbank also announced that it will not directly finance new oil exploration projects and immediate effect and will not allocate any new funding for oil production, regardless of jurisdiction, from January 1, 2035.
Financing the energy transition is a crucial part of Future Energy Series: Africa, this key theme will examine how African governments and project stakeholders can access affordable global finance to develop renewables projects and more. Sounds interesting?
Register to attend FESA 2021 today.
To stay up to date with the latest clean energy industry news and event developments,
sign up to our newsletter
.